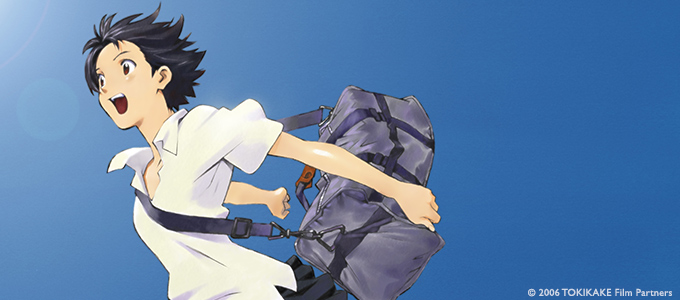 Slopes, Alleys and Forks in the Road

Anime tourism has noticeably gotten more popular in Japan over the years. This proves that anime has widely seeped into the Japanese everyday and generalized to the point where it has even found use in minor cultural expressions. Whether that is a favorable phenomenon or not, the trend has also "sanctified" some of Director Hosoda's anime scene locations, turning them into tourist hotspots overnight. Among the fanatics, the act of analyzing scenes meticulously and visiting the supposed location is called "reverse location hunting." How does the master of daily scenery incorporation choose the staging for his work?
"I choose a certain location, and from the inspiration I get there, I like creating my work. For The Girl Who Leapt Through Time, I had ideas first about going to Kyoto, or going on a location hunt while in vacation mode therefore finding a fun place for it. But the more I thought about it, the location started getting closer and closer. (chuckle) For example, the scene in front of the station was based in Shinjuku-Nakai, only 20 minutes away from Madhouse (the production studio for The Girl Who Leapt Through Time)."
"For the live-action version of The Girl Who Leapt Through Time, Director Nobuhiko Obayashi used his own hometown Onomichi in Hiroshima as the set location. The landscape and the local flavor together made a very attractive movie. Come to find out later in the director's interview, he simply chose Onomichi because of Japan Railways' tourism campaign called Discover Japan was happening. That's when I thought 'Well then, in a similar context, instead of reinventing places like tourist destinations, I should choose somewhere local.'"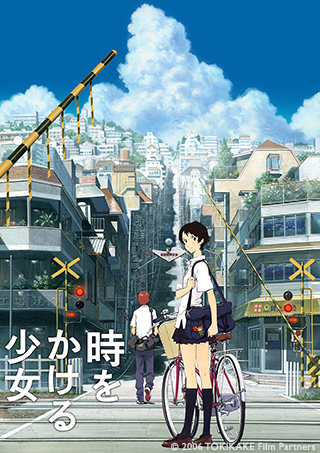 "For example, Tokyo has many hills. The famous ones are often found within the perimeter of the Yamanote Line, and they often are named after samurai clan estates, or have some kind of historical significance. In comparison, the hills outside of the perimeter are surprisingly not well known. In some way, as a resident outside of the Yamanote perimeter, I wanted to show these locations: there are places like these, too!"
After graduating from Kanazawa College of Art and moving to Tokyo, Hosoda has worked and resided in western Tokyo, outside of the Yamanote perimeter. The first place he lived was by the Oizumi-Gakuen stop on the Seibu-Ikebukuro Line where Toei Animation is located.
"When I began work at Toei Animation, I started at what seems to be Japan's minimum wage at the time, 250 yen per hour. (chuckle) Well, the work environment was more like a place to let one study while having the opportunity to take part in anime creation, rather than a place to go make money. Toei, especially, is truly a great place to learn. What's so great about it is that there are so many people there. From really funny people to very rigid types, a variety of all sorts (laugh). You are able to see the whole spectrum inside of a single company. Therefore, you learn so much more."
"When we decide to learn something, don't we all find ourselves pulled toward accomplished people and stars? But then we are outshone by them and become depressed about how powerless we are. But our teachers don't always have to be the accomplished ones."
"Of course, Toei had big stars. For example, Sailor Moon was a huge hit back then and star figures like Director Ikuhara will confidently walk the middle of the hallways of Toei (laugh), while on the sidelines there were the usual stubborn old-fashioned directors as well. Both had a lot to offer. Even now, when I make films, I think back to my senior directors and think of how they may do it. In those ways, I was very fortunate."
No matter how hard one tries there will always be someone that is better and more gifted. But the most fulfilling thing in this world, perhaps, is encountering the person, thing, or passion that one loves from an instinctual place.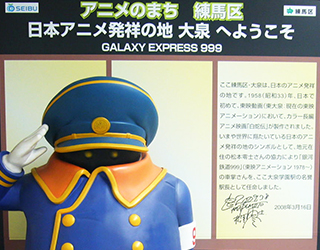 "My father worked for the railways, so my parents didn't have much contact with art, but I remember being very attuned to the art of drawing compared to others. Ever since I could remember, I recognized at a very basic level the 'comfort' I felt when I was drawing, and furthermore, somehow I sensed that it was something very special to my life, and that others may not share the same excitement for it."
"I liked drawing and I also liked to imagine cinematic scene cutting. I watched a lot of television, so I was very interested in the montage effects in pictures. When I was watching Kamen Rider* jumping on his motorcycle, for instance, I would be fascinated by the idea of how to portray the scene of jumping until landing in the coolest way."
"Normal kids probably concentrated on being the hero themselves and that's where their attention pointed to. In my case it wasn't Kamen Rider nor his motorcycle, but my attention was on capturing the same scene from a better angle. Even though we were all children, I feel like our paths started to separate at those moments."
Hosoda contemplates.
"Looking back then... those kids who wanted to be Kamen Rider... I wonder what they have become now?"
*A Japanese superhero TV series that ran mainly in the 70's – 80's.
(Interview: Manami Iiboshi, Translation: Mika Anami)